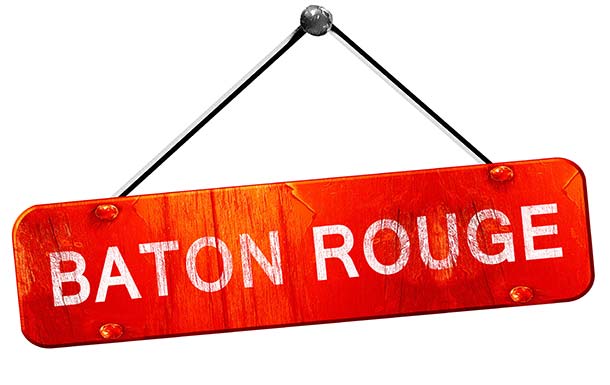 All work with plenty of play. That's how to get the job done on the road.
Louisiana is largely a rural state and Baton Rouge features some of the best produce from the state. If you ever wanted to make a deal quickly in a city that welcomes investment with open hands, make a stop at Baton Rouge. You will probably make more returns than in any other city in the US.
Baton Rouge, the capital and second largest city in the state of Louisiana is a major industrial, petrochemical, medical, and research center of the American South. Below are some things a business traveler might be interested to know about the city.
Pink Flamingo – the best entertainment spot in Baton Rouge
After a hard day negotiating a business deal, you can visit the Pink Flamingo for some alternative form of entertainment. Here, musicians and artists are not afraid to miss the note or paint a poor picture. Their mantra is "Poor taste is better than no taste at all."
See the interior of US Navy Ship
Unlike many other ships in the US navy which are accessible by cleared navy officers, the USS Kidd, a Fletcher-class destroyer also known as "The Pirate of the Pacific" that is located on River Mississippi in Baton Rouge is open for tour.
Baton Rouge has subtropical climate that is humid throughout the year. Beware of the 100 mph winds that come from the high seas. The temperatures during summer can be as high as 90 degrees Fahrenheit.
You will have to eat Cajun Food
Baton Rouge restaurants serve mostly Cajun food such as garlic fries, filet burgers, and turkey sliders etc. There is nothing wrong with the general American food, but the city wants to differentiate itself from the crowd.
When traveling to Baton Rouge remember that you have the chance of using the services of one of the oldest limousine Service in the area, Riverside Limousines.
For over 38 years, Riverside Limousines has held a reputation as the premier professional transportation service in the Baton Rouge area. Owned and operated by Wade B. Randolph III, Riverside Limousines has grown steadily providing upscale limousine service since 1978.
With the largest luxury fleet in Baton Rouge, we serve several Fortune 500 companies as well as some of the best known names in the area. Whether you're looking for airport car service, help with corporate ground transportation, or planning a special night out in one of our luxury limos, Riverside Limousines strives to accommodate even the most discriminating client. From citizens to senators, you can rely on the team at Riverside Limousines!
Think Riverside for a Limo in Baton Rouge…
..or a Town Car. Or a party bus. Or a sleek SUV. Whatever your ground transportation needs are, we'd love to help. Be sure to check out our specific limousine services.
Do you have questions? Feel free to reach out to us using the contact form or give us a call.