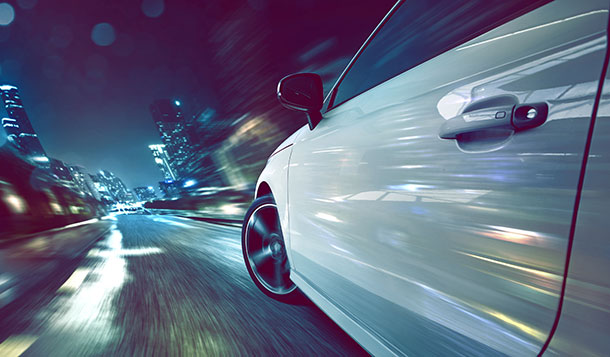 Looking to transform an ordinary evening into a night you'll never forget? Book a trip with a luxury car service that always goes above and beyond. For over 30 years, Riverside Limousines has been providing customers with the perfect vehicles for memorable nights on the town.
At Riverside Limousines, every customer is a top priority, and this deluxe car service will do everything possible to ensure you can make the most of your ground transportation experience. Here is a possible experience of a night on the town with Riverside Limousine, the perfect choice for those who want to turn ordinary nights on the town into unforgettable experiences and not worrying about a thing.
Dinner
It's Friday night. Your dinner reservation is at 8, but you and your friends are so excited that you're dressed and ready by 7:30
You hear your private car arrive at 7:40, right on time, and head to the driveway. Your chauffeur is in full uniform, and the car is a stylish and classical stretch limo. He opens the doors and you're off to a promising night on the town, first stop a recently opened fancy restaurant no need for directions or a GPS.
If you were driving, you wouldn't have been able to take in the scenery like this – but tonight is different.
You arrive at 8, walk in and your table is ready. You enjoy a gourmet dinner and have a chilled bottle of wine with the meal. It's nice to not worry about driving.
Dancing
After dinner you call the chauffeur and the car picks you up at the door. He takes care of the car doors again. It's night now, and you're headed to a club in New Orleans.
Normally you wouldn't drive– the traffic, the parking, the highway – but now the ride flies by. All of a sudden, you're at the door of the club — your chauffeur knew a shortcut.
You dance all night and realize it's been awhile since you all have had a night like this.
A Safe Ride Home
Sometime after midnight you call your chauffeur. He picks up on the first ring, and a minute later the car is waiting for you at the door. He opens the car doors again, you get in, and you're off.
You doze in the back seat until the car stops, the dome light comes on, and you know you're home.
You appreciate that the chauffeur waits in the driveway with the headlights on until you're inside the house and the door is closed.
The next day, you tell your friends how easy it was to have an amazing night out on the town.
Riverside Limousines – Nights out on the town
Think concerts and sporting events. Think bachelor and bachelorette parties. Think anniversary celebrations. Think a fun time in New Orleans during Mardis Gras. You think up the fun destination, and let us help you get there safely and in style. For over 30 years, we've been providing customers with the perfect vehicles for memorable nights on the town.
Whether you're a party of 2 or 22, the type of vehicle is totally up to you:
Stretch limos for elegant nights out
Mini coach or luxury bus for bigger parties
10-passenger Sprinter — you're sure to be noticed in this beauty!
No matter your choice, you can expect a friendly chauffeur (all are licensed, uniformed, and safety certified), an immaculately maintained and polished vehicle, and, yes, a LUXURIOUS experience.
Riverside Limousines – One call for rides worldwide
At Riverside Limousines, we help our customers with their ground transportation for wherever their travels take them — not just in and around Baton Rouge.
We're able to do this thanks to our affiliates program, which allows us to engage with high-quality limousine companies throughout the U.S. and beyond. So when you're planning your trip — be it business or pleasure — make sure you tell us about your ground transportation needs from beginning to end.
Think Riverside for a Limo in Baton Rouge…
..or a Town Car. Or a party bus. Or a sleek SUV. Whatever your ground transportation needs are, we'd love to help. Be sure to check out our specific limousine services.
Do you have questions? Feel free to contact us using the form below or the information to the right.