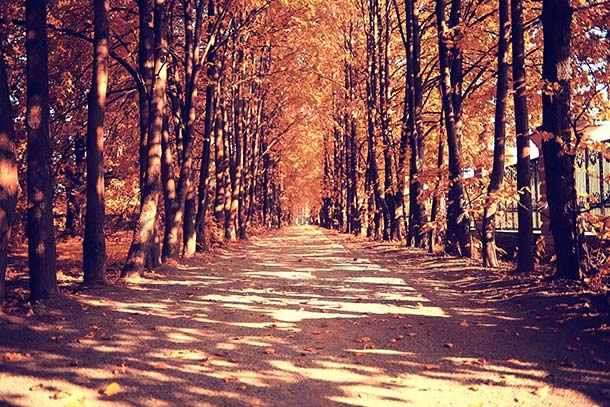 Fall is a great time to visit New Orleans. The weather is cool, humidity is low, the skies are blue and many fragrant flowers are in bloom. It's time for celebration, festivals, streetcar rides, sports events and, of course, Halloween.
To help plan your fall trip to New Orleans, here are some of the best of Fall events in New Orleans:
STORM THE SAZERAC! –  September 23
There was a time when ladies of the Crescent City weren't allowed the same privileges as the fellas at the famed Sazerac Bar in the Roosevelt Hotel (among other places). Well, NOLA women "stormed" the Sazerac bar 66 years ago to demand equal treatment. To celebrate their convictions, we enjoy ample food, drinks, and entertainment at the Roosevelt's Blue Room, Fountain Lounge, and, naturally, the Sazerac Lounge. Post-war period attire encouraged, but not required.
The largest beer festival in the region attracts more than 25,000 brew lovers for its 400+ quaffable offerings, as well as the requisite live music and good eats to soak up the suds. There are also contests, games, arts, and merchandise, and hey, it's even dog-friendly! Which is good, because the fest is a fundraiser for the LASPCA, an org we and our furry friends all love.
Ever wonder what places like Milkfish, The Company Burger, Crêpes à la Cart, Fiorella's, and Diva Dawg could do with fried chicken? Find out for yourself, and see an equally spicy music lineup, all thanks to free admission at the first Fried Chicken Festival.
Stroll the streets and peruse the wares and talents of the local creative set during Art for Art's Sake. Do you really need another excuse to walk outside in the lovely October air sipping wine and enjoying art in New Orleans? Really?!
"Down in the Tremé, it's me and my baby…" You don't have to be John Boutte to celebrate this famous neighborhood's music and culture. All you have to do is show up near-abouts the St. Aug Church, where there will be tons of hot music to benefit the Faubourg Tremé, with past acts including seminal NOLA performers Kermit Ruffins, Shannon Powell, and of course, Mr. Boutte himself.
October's Hell Yes Fest features a week's worth of great local and national comics at various venues around the city.
New Orleans has a rich Spanish history, even in the French Quarter, which is where you can go for all kinds of delightful music, art, food, and dancing from the local Hispanic community. Will there be a parade? This is New Orleans, amigos. Of course there will be a parade!
From the country's first movie theater — Vitascope Hall on Canal St. — to Walker Percy's The Moviegoer and today's atmosphere of NOLA being "Hollywood South," movies have always had a special place in this city's heart. Whether you dig comedy, drama, docs, or experimental film, you'll find all of them here, with a proper focus on indie film and filmmakers, especially those with a focus on Louisiana.
We can't let cities like Memphis have all the fun when it comes to slow-smoked meats and hot live blues, now can we? The blues game in New Orleans is strong, as are its BBQ offerings, and you can enjoy both — together! — at this annual event that's free to the public, leaving you plenty of wallet space for ribs, Cajun sausages, and cochon de lait to go with your hot guitar licks.
Because there's so much going on every All Hallow's Eve in NOLA, the official Halloween Parade — with float artwork by Kern Studios that would rival Carnival — always happens the Saturday before the actual holiday… which is fine with us, because that means more opportunities to costume! (Like there weren't enough already in this town.)
Though the fest typically happens around Thanksgiving, it's a bit earlier this year, meaning the weather should be spectacular for filling your gullet with every kind of po-boy in creation, plus live music on multiple stages all day. Last year's winners included everything from roasted lamb shoulder to catfish meuniere, kung pao pork, and something called a "Baby Maker."
Around Halloween comes the biggest weekend for rock fans and metalheads in NOLA with the Voodoo Music + Arts Experience, once a modest little fest, now a shredding behemoth. Some huge acts are headlining this year, from Tool to Arcade Fire and The Weekend, but don't be too shy to check out some of the less-famous acts on their way up, so you can tell everyone that "You saw them on a side stage at Voodoo years ago."
Dubbed "The Ultimate Weekend of Vampire Culture" (no, really), the Endless Night Vampire Ball is the ne plus ultra of bloodsucking culture. Every year, this goth-tastic fest seems to get more elaborate, as do the costumes. The agenda includes a vampire court, vampire salon, the titular ball, and a VIP masque event and "diamond banquet" on Sunday.
WATCH GHOULS GALORE AT MOLLY'S AT THE MARKET HALLOWEEN PARADE –  October 31
Jim Monaghan's annual parade is where people really get freaky on Halloween in NOLA. The costume contest alone, held at the Erin Rose bar, is worth your time and attention. But don't enter if you're not planning to come correct, because New Orleanais do NOT mess around when it comes to costuming, and Halloween is the second biggest day for it all year.
Let Riverside celebrate with you this fall, call and book your ride. It's fun and safe with us.