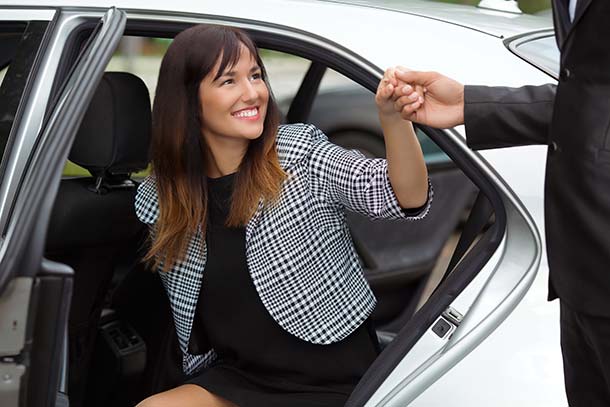 There are many important benefits of choosing chauffeured car service during your travels to Baton Rouge.
Maybe you're an executive traveling to New Orleans from out of town and need transportation to and from the airport and around the city while you're here.
You could be planning your bachelor or bachelorette parties, or looking for wedding transportation for your out-of-town guests.
No matter what the occasion or what your needs may be, a complete chauffeured car service like Riverside can provide the solution. You may also be wondering what to expect from your chauffeur.
We're here to give you a run down on what our professional chauffeurs will do for each and every one of our clients, no matter how big or small their needs may be.
Complete Safety
The first thing you need to know about our chauffeurs is that they are screened meticulously via criminal background checks, employment history, references, past driving history, and more before they're even hired one.
Once they pass our rigorous pre-employment process, they are then thoroughly trained in every possible aspect of the professional driving industry. This includes driving safety as well as customer service, and they are also continuously trained throughout their employment. We do all of this to ensure the complete safety of our passengers.
Prompt Service
To us, arriving on time to pick you up for a trip to the airport is just as important as arriving on time to whisk you and your significant other off for a special date night.
We pride ourselves in our ability to meet and exceed the industry standards set for on-time performance. Our dispatchers and chauffeurs have access to the most up-to-date transportation technology to ensure you arrive on time, every time.
Assistance When You Need It
Are you traveling with a lot of luggage? Will you need help loading and unloading the car before a big trip? Riverside's chauffeurs will provide you with any and all assistance you could possibly need while they're in your employ. You won't ever have to worry about struggling to lift a heavy suitcase and put it on the luggage cart at the airport again.
Privacy
If you've called us to give you and your loved one a ride for a special event like an anniversary and want nothing more than to just sit back and stare into each other's eyes while listening to music on the sound system, our chauffeurs will give you all the privacy you need. Conversely, if you're on a business trip and have to take a confidential call regarding work, the level of privacy you will receive will give you peace of mind.
Professional from Start to Finish
Whether you're using Riverside for nights out on the town or corporate travel for visiting executives, our chauffeurs will maintain a professional attitude and provide you with world class service from start to finish.
You won't ever have to worry about giving those visiting executives a bad impression while they're using our services.
Advice and Suggestions
One of the best ways to enjoy a trip to Baton Rouge is to use a chauffeured car service rather than renting a car. You can sit back and relax without stressing over traffic or worrying about getting lost. Additionally, our chauffeurs can give you suggestions about the best restaurants and entertainment spots while also giving advice on the best hotels. You won't get the same level of personalized service from checking reviews online.
The service you can always expect from Riverside is the best of the best. Contact us today to plan your Baton Rouge transportation with the finest vehicles, the most trustworthy support team and chauffeurs who are there to serve you.